News
GRAMMY Lifetime Achievement Award winner and folk icon Tom Paxton teams up with the GRAMMY-winning singer-songwriter duo, the Don Juans (Don Henry and Jon Vezner).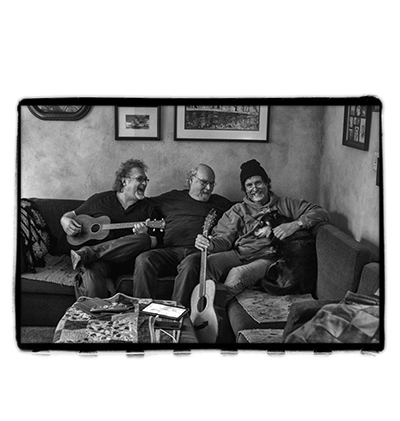 Paxton's career has taken him from his days as a drama student at the University of Oklahoma to thousands of concerts in venues ranging from coffee houses in Greenwich Village to the Albert Hall in London and Carnegie Hall in New York. He has done over fifty concert tours in England, Wales, Scotland, and Ireland and has recorded more than fifty albums of his own songs. Hundreds of other artists have recorded his songs, including Bob Dylan; Johnny Cash; Willie Nelson; Dolly Parton; Judy Collins; John Denver; Joan Baez; and Peter, Paul and Mary.
GRAMMY-winning songwriter Jon Vezner is a tunesmith of rare sensitivity and dry wit. His catalog of songs reads like a songbook itself, interpreted and recorded by some of the greats in the business, such as Martina McBride, Reba McEntire, Faith Hill, Steve Wariner, the Wiggins, Clay Walker, Diamond Rio, BJ Thomas, Janis Ian, John Mellencamp, Nancy Griffith, and Judy Collins.
Don Henry is another GRAMMY-winning writer whose songs have been recorded by Lonestar, Rosie Flores, the Thompson Brothers Band, Bryan White, Blake Shelton, Miranda Lambert, and many more.
"Thirty years ago Tom Paxton taught a generation of traditional folk singers that it was noble to write your own songs, and, like a good guitar, he just gets better with age."—Guy Clark
"Jon Vezner writes about the 'details,' the details of our hearts and feelings. . . . And in recognizing their simple beauty, he transforms them into something extraordinary."—Mary Chapin Carpenter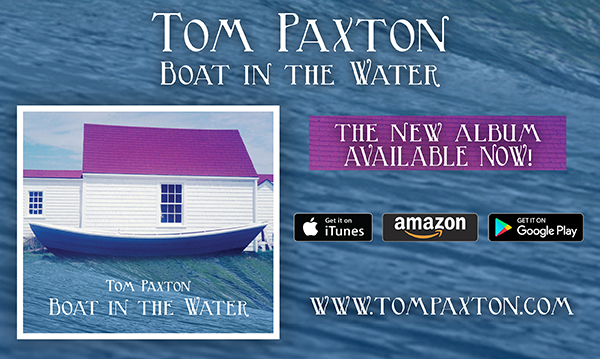 We are thrilled to announce Tom Paxton's 63rd recording "Boat In The Water," available NOW.
Order "Boat In The Water" NOW here: https://lnk.to/paxtonbitw
Tom's new album includes 13 songs, a mix of brand new songs and a few not heard in a very long time. On this new album, Tom teamed up with friends and Recording Academy / GRAMMYs Award winners Cathy Fink and Marcy Marxer Cathy Fink & Marcy Marxer as producers and band along with versatile double bassist Ralph Gordon.
While Tom may have trimmed his touring schedule,
"Boat In The Water" shows that he is far from done writing songs and performing.